ARTIST STATEMENT: KEY SERIES

Keys lock us in, others out, start our car or lock a diary, can be shared or protected, be lost or found. Keys are symbolic of power, safety, success, hearts, minds and of sexuality. This body of work explores many story lines that are at times extremely personal, while others, like the key itself, are more universal in application.

The work is comprised of mixed media collage with found objects on varying hard surfaces such as wood panel, cement board or canvas board. Each piece is playful and loose in construction yet relies heavily on the juxtaposition of compositional elements for the message to be conveyed.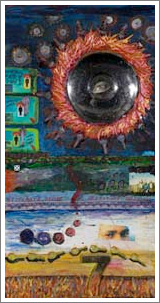 Fulfillment
35 x 18 in.
Mixed Media on Panel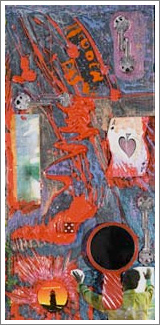 Hidden Desire
14 x 7 in.
Mixed Media on Panel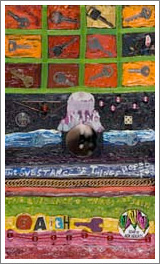 Faith
18 x 11 in.
Mixed Media on Cement Board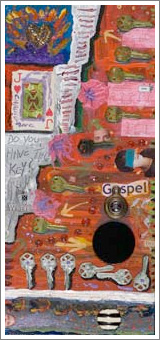 Gospel
19 x 9 in.
Mixed Media on Cement Board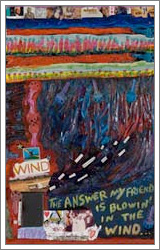 In The Wind
21 x 13 in.
Mixed Media on Cement Board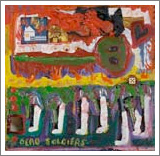 Dead Soldiers
12 x 12 in.
Mixed Media on Panel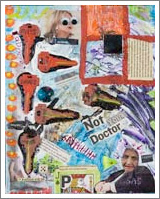 Not Your Doctor
10 x 8 in.
Mixed Media on Panel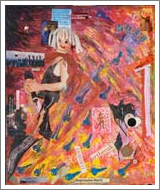 Dangerous Medicine
24 x 20 in.
Mixed Media on Canvas Panel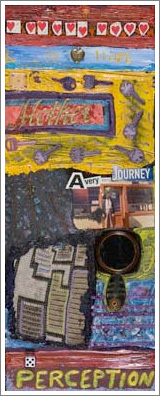 Perception (Mother)
25 x 10 in.
Mixed Media on Cement Board

Potential
36 x 10 in.
Mixed Media on Panel

Risky Situations
29 x 5 in.
Mixed Media on Cement Board

Indiana
29 x 4 in.
Mixed Media on Board

Fate
29 x 4 in.
Mixed Media on Board

Perfection
48 x 6 in.
Mixed Media on Panel